Back to All Companies
DotDash | Company Profile, Marketing Contacts, Media Spend, Brands
Headquartered in New York, NY, DotDash, formally About.com is an online website that produces original information and advice. Launched in 1996, About.com offers readers how-to-guides, dictionaries, commentaries and articles along with related forums. ** NOTE: As a privately held subsidiary of a publicly traded parent company, annual revenue and employee count are not readily available. Therefore, the revenue and employee figures presented below are those of the parent company. **
| | |
| --- | --- |
| Main Telephone | (212) 204-4000 |
| Main Fax | (212) 204-1521 |
DotDash Contacts
Contacts (5/23)
Name

Title

State

Andrew G.
President, Advertising & Partnerships

NY

Sample of Associated Brands

***********

---

Email:

*****

@

*******

.

***

Main Phone:
(212) 204-4000
Direct Phone:

*** **** ***

ext:

****

Direct Fax:

*** **** ***

Assistant Name:

** **** ***

Assistant Phone:

*** **** ***

Address:
1500 Broadway New York, NY 10036 USA

---

Neil V.
Chief Executive Officer

NY

Nabil A.
Chief Technology Officer

NY

Tim Q.
Chief Financial Officer

NY

Jonathan R.
Chief Innovation Officer

NY
Media Spend
Associated Brands
| | Brand | Media Spend |
| --- | --- | --- |
| | DotDash | ******** |
| | The Balance | * |
| | Lifewire | * |
| | VeryWell | * |
| | ThoughtCo | * |
Recent Discussions
Who is the President, Advertising & Partnerships of DotDash?
Who is the marketing contact for other periodicals & print media in NY
What is the email of the Chief Executive Officer of DotDash?
What is direct phone of the Chief Technology Officer of DotDash?
Your personal LinkedIn™ network connections
WinmoEdge
About.com hires first revenue chief from Pandora
Decision Maker:
Brian Colbert
New Role / Start Date:
Chief Revenue Officer, About.com / Oct.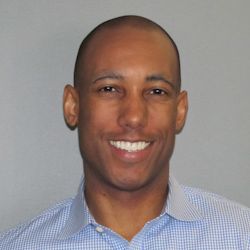 Past Role / End Date:

VP, Mobile Advertising Sales, Pandora Media





Contact Info:

The New York Times Company sold About.com to IAC/InterActive Corp last year for about $300 million.