Back to All Companies
USANA Health Sciences, Inc. | Company Profile, Marketing Contacts, Media Spend, Brands
USANA Health Sciences, Inc. is a health products company headquartered in Salt Lake City, Utah. USANA Health Sciences, Inc. encompasses three brands: USANA Nutritionals, USANA Foods, and Sensé beautiful science. The company's products are distributed internationally through network marketing.
| | |
| --- | --- |
| Main Telephone | (801) 954-7100 |
| Main Fax | (801) 954-7300 |
Primary Address
3838 West Parkway Boulevard
USANA Health Sciences, Inc. Contacts
Contacts (5/9)
Name

Title

State

Myron W.
Founder & Chairman

UT

Sample of Associated Brands

***********

---

Email:

*****

@

*******

.

***

Main Phone:
(801) 954-7100
Direct Phone:

*** **** ***

ext:

****

Direct Fax:

*** **** ***

Assistant Name:

** **** ***

Assistant Phone:

*** **** ***

Address:
3838 West Parkway Boulevard Salt Lake City, UT 84120 USA

---

Kevin G.
Chief Executive Officer

UT

Dan M.
Chief Communications Officer

UT

Jim B.
President & Chief Operating Officer

UT

Paul J.
Chief Leadership Development Officer

UT
Media Spend
Associated Brands
| | Brand | Media Spend |
| --- | --- | --- |
| | USANA Health Sciences, Inc. | ******* |
| | Skincare Products | * |
| | Nutritional Products | * |
| | Rev3 Energy | * |
| | SoyaMax | * |
Recent Discussions
Who is the Founder & Chairman of USANA Health Sciences, Inc.?
Who is the marketing contact for vitamins & nutritional supplements in UT
What is the email of the Chief Executive Officer of USANA Health Sciences, Inc.?
What is direct phone of the Chief Communications Officer of USANA Health Sciences, Inc.?
Your personal LinkedIn™ network connections
WinmoEdge
Direct seller USANA promotes Marketing VP to CMO
USANA Health Services Inc., a multi-level marketing (MLM) company that produces several skincare and nutritional products, has promoted Vice President of Marketing Doug Braun to chief marketing officer.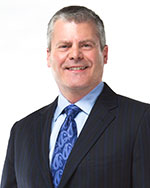 Braun (pictured left) will oversee the Salt Lake City-based company's marketing, associate recognition, creative services and studio production departments.

Chief Communications Officer Dan Macuga is also now responsible for growing USANA in North America by absorbing the company's North American field development department. This is an element vital to USANA's success, according to a.

In addition, Vice President of Global Operations Kim Brown has been promoted to chief production officer and Director of Compliance Dan Whitney has been promoted to VP of ethics and market expansion.

"USANA has experienced consistent growth over the years," Chief Executive Officer Dave Wentz stated in a release. "Each of these executives has played a key role in developing the company's overall direction and ensuring our continued success in uncertain economic times."

WinmoEdge contacted Ashley Collins, executive director of marketing, public relations and social media, for additional insight, but we haven't received an immediate response.

USANA announced these changes to its management team during its quarterly meeting last week. The company also reported that net sales for the second quarter increased by 8 percent to $160.9 million, compared with $148.9 million during the prior year.

Q2 growth was driven by increases in both USANA's Asia Pacific and North America & Europe regions, according to a.

USANA known for its three product categories, reports.

New York-based.

Kantar Media reports that USANA allocated $70,000 towards measured media last year, down $90,000 in 2010. The majority of the company's 2011 spending went towards network television ads.
---
USANA Health Sciences, Inc.
3838 West Parkway Blvd.
Salt Lake City, UT 84120
(801) 954-7100

Dave Wentz
Chief Executive Officer
(801) 954-7100
dave.wentz@us.usana.com

Douglas Braun
Chief Marketing Officer
(801) 954-7100
doug.braun@us.usana.com

Dan Macuga
Chief Communications Officer
(801) 954-7100
dan.macuga@us.usana.com

Ashley Collins
Executive Director of Marketing, PR & Social Media
(801) 954-7280
ashley.collins@us.usana.com

Diana Yin
Public Relations Manager
(801) 954-7100
diana.yin@us.usana.com