Back to All Companies
Taco Cabana, Inc. | Company Profile, Marketing Contacts, Media Spend, Brands
Taco Cabana, Inc., headquartered in San Antonio, TX, is a fast food restaurant chain, specializing in Tex-Mex cuisine, primarily serving consumers in the Mid-West and Western United States. Taco Cabana is a wholly owned subsidiary of Carrols Restaurant Group, Inc. ** NOTE: As a privately held subsidiary of a publicly traded parent company, annual revenue and employee count are not readily available. Therefore, the revenue and employee figures presented below are those of the parent company. **
| | |
| --- | --- |
| Main Telephone | (210) 804-0990 |
| Main Fax | (210) 804-0697 |
Primary Address
Suite 200
Taco Cabana, Inc. Contacts
Contacts (5/6)
Name

Title

State

Brad S.
Vice President, Real Estate

TX

Sample of Associated Brands

***********

---

Email:

*****

@

*******

.

***

Main Phone:
(210) 804-0990
Direct Phone:

*** **** ***

ext:

****

Direct Fax:

*** **** ***

Assistant Name:

** **** ***

Assistant Phone:

*** **** ***

Address:
8918 Tesoro Drive Suite 200 San Antonio, TX 78217 USA

---

Sandy S.
Senior Director, Business Planning

TX

Frank S.
Marketing Director

TX

Kelly M.
Director, Operations

TX

Samantha M.
Marketing Representative

TX
Media Spend
Associated Brands
| | Brand | Media Spend |
| --- | --- | --- |
| | Taco Cabana, Inc. | ******* |
Recent Discussions
Who is the Vice President, Real Estate of Taco Cabana, Inc.?
Who is the marketing contact for restaurants in TX
What is the email of the Senior Director, Business Planning of Taco Cabana, Inc.?
What is direct phone of the Marketing Director of Taco Cabana, Inc.?
Who is the media buying agency of Taco Cabana, Inc.?
Your personal LinkedIn™ network connections
WinmoEdge
Tex-Mex chains Taco Cabana, Pollo Tropical promoting Chief Brand Officers to COO
Restaurateur has promoted the chief brand officers of its Taco Cabana and Pollo Tropical Tex-Mex chains to chief operating officer at each concept, effective January 2013.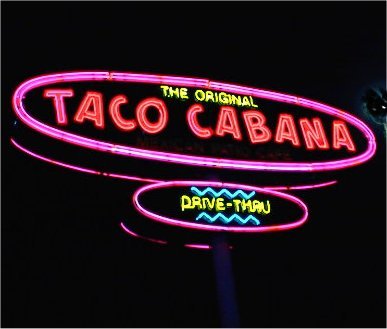 Todd Coerver is becoming COO of.

Coerver is succeeding retiring Mike Biviano, who served as COO and executive vice president of Taco Cabana, and Meisenheimer is succeeding retiring Jim Tunnessen, who was in the same role at Pollo Tropical.

Before joining Taco Cabana, Coerver was VP of marketing and innovation for Whataburger. During his fifteen-year tenure at the regional burger chain, he also held leadership positions in operations services, training and communications that produced 52 consecutive quarters of same-store sales increases.

Prior to that, he was in account management on the Smirnoff Vodka and Rolling Rock Beer promotional accounts at Dallas-based The Marketing Continuum Inc.

"We have been working hard the last few years to position Taco Cabana for the future and I'm excited about where we are," Coerver stated in a

In addition, Vicky Timmer has been promoted to VP of operations at Pollo Tropical and Mark Phillips is assuming the same role at Taco Cabana.

Privately held Fiesta Restaurant Group was formed in May when decided to spin off Pollo Tropical and Taco Cabana to focus on its core Burger King operations. Carrols is the largest Burger King franchisee in the world.

Combined, Taco Cabana and Pollo Tropical have 250 company-owned and operated restaurants and 41 franchised restaurants in the U.S., Puerto Rico, the Bahamas, Costa Rica, Ecuador, Honduras, Panama, Trinidad & Tobago and Venezuela.

Earlier this week, Taco Cabana announced that it hired Dallas-based to handle consumer public relations and marketing communications.

Miami-based is Pollo Tropical's PR AOR.
---
Taco Cabana Inc.
8918 Tesoro Dr.
Suite 200
San Antonio, TX 78217
(210) 804-0990

Todd Coerver
Chief Brand Officer
(210) 804-0990
tcoerver@tacocabana.com
(Becoming Chief Operating Officer in January)

Pollo Tropical Inc.
7300 North Kendall Dr.
Eighth Floor
Miami, FL 33156
(305) 670-7696

Danny Meisenheimer
Chief Brand Officer
(305) 670-7696
dmeisenheimer@pollotropical.com
(Becoming Chief Operating Officer in January)