Back to All Companies
American Pop Corn Co. | Company Profile, Marketing Contacts, Media Spend, Brands
The American Pop Corn Company, headquartered in Sioux City, IA, is a family owned popcorn producer that was founded in 1914. The company's most well-known brand, Jolly Time, is sold globally.
| | |
| --- | --- |
| Main Telephone | (712) 239-1232 |
| Main Fax | (712) 239-1268 |
American Pop Corn Co. Contacts
Contacts (5)
Name

Title

State

Gary S.
President

IA

Sample of Associated Brands

***********

---

Email:

*****

@

*******

.

***

Main Phone:
(712) 239-1232
Direct Phone:

*** **** ***

ext:

****

Direct Fax:

*** **** ***

Assistant Name:

** **** ***

Assistant Phone:

*** **** ***

Address:
Post Office Box 178 Sioux City, IA 51102 USA

---

Tom E.
Vice President, Marketing

IA

Steve H.
Vice President, Sales

IA

Tracy B.
Director, Public Relations & Marketing Communications

IA

Christopher H.
Director, Consumer Marketing

IA
Media Spend
Associated Brands
| | Brand | Media Spend |
| --- | --- | --- |
| | AMERICAN'S BEST | * |
| | Blast O Butter | * |
| | Healthy Pop Kettle Corn | * |
| | Jolly Time | ****** |
| | American Pop Corn Co. | * |
Agency Relationships
| Brand | Agency | Service | From | To |
| --- | --- | --- | --- | --- |
| ******** *** **** **. | *********-**** ***********, ***. | Creative, Media Buying, Media Planning | unknown | present |
| ***** * ****** | *********-**** ***********, ***. | Creative, Media Buying, Media Planning | unknown | present |
| ***** * ****** ***** | *********-**** ***********, ***. | Creative, Media Buying, Media Planning | unknown | present |
| ****** * ***** | *********-**** ***********, ***. | Creative, Media Buying, Media Planning | unknown | present |
| ****** * ***** ***** | *********-**** ***********, ***. | Creative, Media Buying, Media Planning | unknown | present |
Recent Discussions
Who is the President of American Pop Corn Co.?
Who is the marketing contact for packaged foods in IA
What is the email of the Vice President, Marketing of American Pop Corn Co.?
What is direct phone of the Vice President, Sales of American Pop Corn Co.?
Who is the Creative, Media Buying, Media Planning agency of American Pop Corn Co.?
Your personal LinkedIn™ network connections
WinmoEdge
INTERVIEW: Jolly Time Pop Corn Prez chats about marketing plans, new relationships
By: Natalie Quinn
Staff Writer
natalieq@dailyvista.com

American Pop Corn Company, parent company of Jolly Time, recently hired Kansas City, Mo.-based .

Bernstein-Rein will also assist with strategic and account planning and media planning and buying, while Haberman will handle PR and social media strategy and outreach.

"Jolly Time is the first branded popcorn ever produced," said Garrett Smith, president of American Pop Corn Company. "We know we have a strong heritage story to share, and we're thrilled to have these two agencies — Bernstein-Rein and Haberman — behind us to help us tell it in the right way."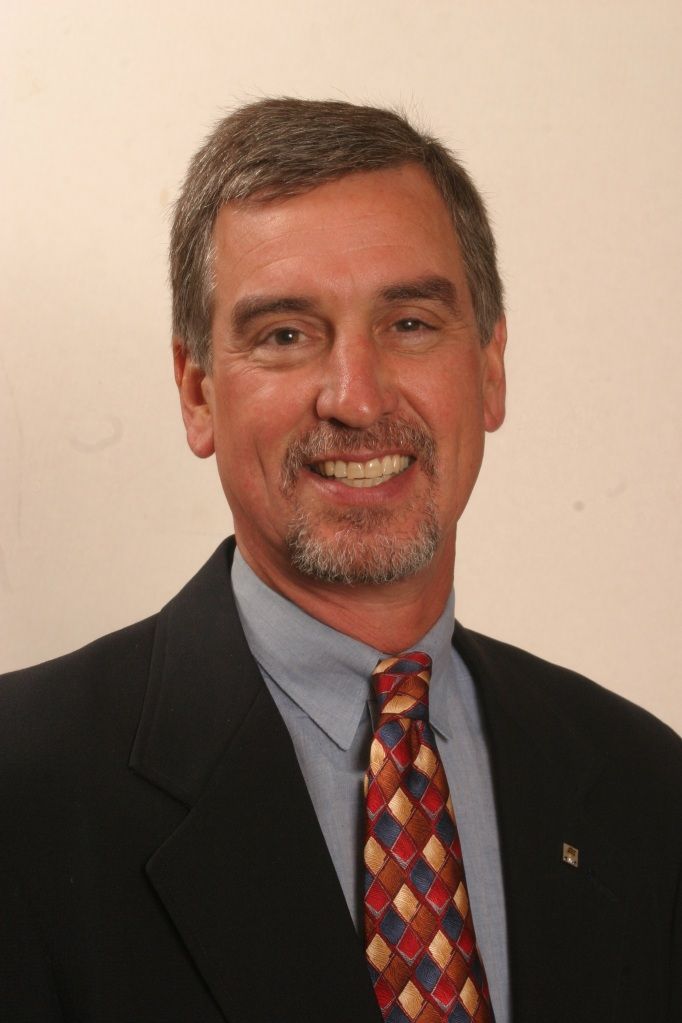 WinmoEdge spoke with Smith (pictured left) about these new relationships, PR, traditional media outreach, and a consumer-focused marketing strategy.
Natalie: First off, can you talk about the growth of Jolly Time Popcorn over the past century? Does this mean that popcorn is an American snack symbol?
Smith: We started 98 years ago and there have been several periods of growth.
The early days were selling to small time vendors, before supermarkets, but the first real growth came when supermarkets became available and Jolly Time Popcorn became available in them in the 30's.
From the beginning of movies there has been an association with popcorn and movies. Well that moved up a generation in the 50s with the at-home popcorn poppers and television sets.

The next boom for the product was when microwave popcorn became available as a dry shelf stable product in 1984. We, as well as the entire industry, grew tremendously throughout the 80's and very early 90's.

Then more recently, every business has its cycles, our good growth cycle came following the introduction of a product called Blast O Butter in 1997 and now even 15 years later, Blast O Butter is our top selling flavor. More recently than that, in January of 2008, Jolly Time Healthy Pop, kind of an extreme opposite from the Blast O Butter, received a. Since that time, Jolly Time Healthy Pop, with that endorsement, has doubled its market share within that low-fat segment. Those are kind of the highlights as I look back at our long history.
Natalie Quinn: Do you think that Jolly Time Popcorn is an American snack symbol?
Smith: Well, I'd like to think so. I think within certain segments of the population that might be.
I think most of our consumers consider us an "old brand", does that necessarily make you relevant?
Well to some people, who have been loyal for years, clearly. We aren't the market leader, but we have been around a long time with a lot of loyal consumers.
Natalie Quinn:
Can you talk about some of the ways that Jolly Time reaches out to its public by way of social media? Is this a large part of the marketing and promotion agenda?
Smith:
Well, we are shifting our marketing and, clearly, social together with PR is going to become a much more important way of reaching consumers going forward. We've done quite a bit of PR in the past, but not the past five-to-six years. We've relied more heavily on traditional media.
We have a great story to tell and PR and social media being a part of that is a great way to deliver our story. Last year we worked hard to increase our "likes" on
All of these plans are being developed as we speak as a matter of fact.



Natalie Quinn:

Can you talk about the new relationship with Haberman and what this PR and social media firm brings to the company? How will the agency help to enhance Jolly Time's social media presence?




Smith:
Well this is a new relationship for us, but we've met with them enough now that they get it and we get them. They promote themselves as storytellers and Jolly Time has a lot of very good stories to tell.
Our family heritage, for example, I'm fourth generation and my kids are fifth generation in the popcorn business.
That's a story by itself, forget the products. Any family business that has been around for such a long time is somewhat unique in today's world, and clearly it's unique within the food industry.
We are excited about this new relationship. We had a two-hour phone conversation with them this morning as they laid out the beginning of their plans and their research results.
It will be a true partnership.
They see the products and they see the brands the same way we do and have the experience to share that with consumers.
Natalie Quinn:
So you see this being a very long-term relationship?
Smith:
I do, I really do.
Natalie Quinn:
Did you guys work with anyone else before on something like this?
Smith:
When I started, 35 years ago, public relations was a big part of our marketing, and it was probably for the first 20 years of my career. So, in the 1970s and 1980s and into the 1990s, PR was a big part of it and it was different, of course, that was before social marketing.
We did an awful lot of newspaper press releases and recipe releases and offering recipe booklets through different, mostly print, media. We would occasionally find our way on television, but I would say back in those days it was mostly through more traditional print, whether it be magazines or newspapers.
But then I'll admit we got away from it, we didn't think it was affective. The fact of the matter is there was a period there when we didn't have as many good stories as we do now. So, we have gotten away from it, but I'm really excited about what's
forming in front of us.
Natalie Quinn:
Can you talk about the new relationship with Bernstein-Rein? How does this tie into Jolly Time Popcorn ramping up its marketing efforts and expanding its brand presence overall?
Smith:
Well sure! Bernstein-Rein is a well-respected family business agency down in Kansas City that we first got connected with through an individual who we had worked with at a previous agency. So, we took a close look at Bernstein-Rein because of this person and we really liked what we saw.
The fact of the matter is, we've had long standing relationships with agencies over the years and sometimes it's just time to get a fresh look. That's kind of what we ended up feeling. Not that our previous agency was bad, because they weren't. They came up with some great creative and we thought they did a good job of buying media for us, and they performed their job very well, but it was just time for a fresh look. Things were changing, our business was changing and our story was changing, so we just thought a fresh set of eyes would be good.
Our relationship is too new with Bernstein-Rein to tell you a lot of specifics about our more mainstream marketing. I can tell you that I know we will run some print magazines this winter and we are in the beginning stages of talking about TV in 2013. So, even though a lot of emphasis is being shifted towards social media and more traditional PR,
clearly speaking to the masses through the more traditional media will continue to be part of our plan
.
Natalie Quinn:
Can you expand on Jolly Time's marketing efforts and how consumers and marketers will be affected? Are you really looking to expand into new customer segments and audiences?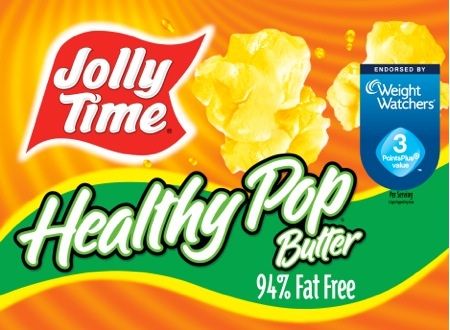 Smith:
I would say that the answer is yes and no. As an example, I've mentioned that we've had a lot of success recently with Jolly Time Healthy Pop and it being endorsed by Weight Watchers.
We have used more traditional print magazine and FSI coupon advertising to promote that and it worked very effectively, like I said it doubled our market share.

We are feeling that social marketing and one-on-one marketing with weight conscious and/or health conscious mothers, bloggers, Facebookers, and other social media outlets is best.
We are a family business; we promote ourselves as a family business. We talk about our family of employees and our family of food brokers and family is big. With one-on-one marketing you are able to do so much more and effectively with social marketing, and it's is right up our alley. So, now that it's as broad as it is, it's time we move there and we are.

Natalie Quinn: What are the primary challenges that Jolly Time Popcorn faces from a marketing perspective and how does the company overcome these obstacles?

Smith: Our biggest issue when it comes to marketing is the size of some of our competitors. They are great big food conglomerates and when they want to throw their marketing muscles behind popcorn, we are at a disadvantage because we are a one-product company. We are very focused on it and we are very consistent in our marketing, but we can't outspend them; it's just not reality.

So, we need to be more nimble, more flexible with the trade and how we approach the trade. We need to find points of difference, like Weight watchers has been a big deal. Points of difference like the taste of Blast O Butter are a big deal. Right now we are working hard on a new point of difference that we hope to introduce this fall: a healthier choice to some of our products. We are looking to find consumer-relevant points.

Natalie Quinn: How important are sponsorships and/or strategic partnerships in Jolly Time Popcorn's outreach and promotion? Are there any of these that you would like to highlight?

Smith: Well, clearly the highlight is our partnership with Weight Watchers. It's our most recent one and probably our most successful one. We've had smaller relationships with movie studios on DVD releases and we've done on pact tie-ins with Yogi Bear and those were all very successful short-term promotions.
But this Weight Watcher endorsement with Healthy Pop is a long-term significant game changer and immediately, when we were able to put their logo on our front panel and then start advertising this endorsement, not only did our turns of Healthy-Pop improve, but our store distributions improved dramatically and that trend continues. It has really been a Win-Win. Healthy Pop was a very good product beforehand but the Weight Watcher endorsement; it gave it instant credibility with an awful lot of consumers.

Natalie Quinn: Who are Jolly Time Popcorn's current key consumer and customer segments, and audiences? Are there additional sectors where the company plans to expand its presence and reach as a part of a possible brand expansion?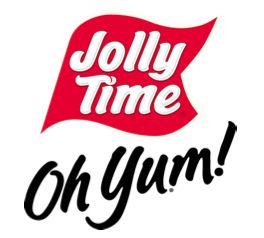 Smith:
The good thing about popcorn in America is that over 70 percent of Americans eat popcorn. The good thing about the American Popcorn Company is that we've got something for everybody. We have as wide a variety of flavors in microwave as anyone, but on top of that, we have a strong brand.
We try to reach everybody because everybody is a potential consumer. You know, when you have 300M people and over 200M of them eat popcorn, you've got a pretty broad audience. Having said that, we also know that the heaviest consumers are moms that are at the ages of 25-49 with kids in the household.
We know that those households consume more popcorn than others. It's interesting though that one of the larger groups following that are empty nesters, slightly older folks where their kids are raised.
We think that wives are one of our more healthy consumers and popcorn is a perfect family-time product, and it's a large part of a lot of families as they are raising their kids. It's the perfect after school snack to get them to dinner or the perfect 8 o'clock snack to get them to bed. I promotes itself well to families.
Natalie Quinn:
That's right! It's funny too because you can put anything on popcorn and there are plenty of popular recipes surrounding that mentality, but of course butter is the best topping!
Smith:
You're right! You know Americans want butter on popcorn. If you look at the microwave popcorn business you've got: regular butters, heavy butters, light butters, low-fat butters. But you know what, when you add it all together butter is about 80 percent of the business and everything else is 20 percent.
Americans truly do enjoy butter on their popcorn; that is an absolute fact. And that's not true around the world, we have an active export business and in some markets we see really strong flavors like The Big Cheez do real well and certain segments of Europe, a sweet or kettle corn appears to be the favorite. But in America it is butter, I can assure you of that.
According to The List, American Pop Corn Co. has a brand spending of $1-$5M and had a previously relationship with
as its AOR.
---
Jolly Time
American Pop Corn Co.
Post Office Box 178
Sioux City, IA 51102
(712) 239-1232
Tracy Boever
Director, Public Relations & Marketing Communications
(712) 239-1232
tracyb@jollytime.com
Tom Elsen
Vice President, Marketing
(712) 239-1232
tome@jollytime.com