Back to All Agencies
The Marketing Store Worldwide min | Agency Profile, Contacts, AOR, Client Relationships
Service: full service
| | |
| --- | --- |
| Main Telephone | (312) 614-4600 |
| Main Fax | |
Primary Address
Suite 1400
The Marketing Store Worldwide min Contacts
Name

Title

State

Kurt K.
Senior Vice President, Global Digital Strategy

IL

Sample of Associated Brands

***********

---

Email:

*****

@

*******

.

***

Main Phone:
(312) 614-4600
Direct Phone:

*** **** ***

ext:

****

Direct Fax:

*** **** ***

Assistant Name:

** **** ***

Assistant Phone:

*** **** ***

Address:
55 West Monroe Suite 1400 Chicago, IL 60603 USA

---

Rob M.
Senior Vice President, Global Customer Data Analytics

IL

Michael E.
Vice President & Director, Brand Partnerships

IL

Liz R.
Vice President, Planning & Strategy

IL

Devin H.
Vice President, Account Director

IL
Recent Discussions
Who is the Senior Vice President, Global Digital Strategy of The Marketing Store Worldwide min?
What is the email of the Senior Vice President, Global Customer Data Analytics of The Marketing Store Worldwide min?
What is direct phone of the Vice President & Director, Brand Partnerships of The Marketing Store Worldwide min?
Who is the Creative agency of The Marketing Store Worldwide min?
Your personal LinkedIn™ network connections
WinmoEdge
INTERVIEW: Marketing Store Worldwide moves global HQ to downtown Chicago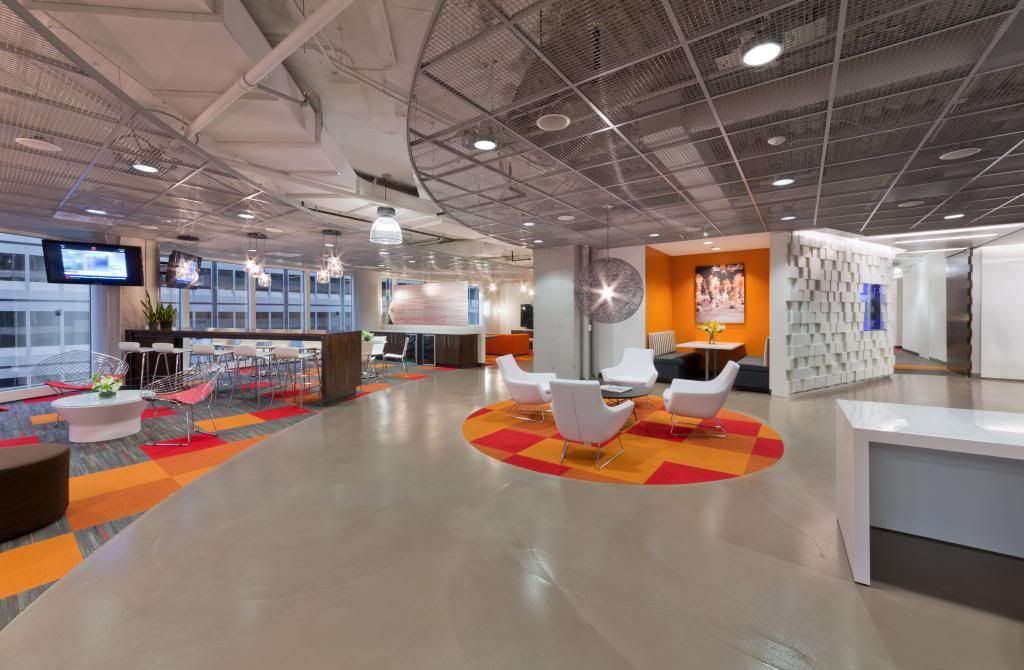 Known as "The Distillery," this reception area, meeting space, coffee lounge and game room all rolled into one is a place to kick back, relax, collaborate and educate.
Josh Stone
Editor
joshs@dailyvista.com

With the end of their lease fast approaching, The Marketing Store had a unique opportunity to reinforce their core proposition – Inspiration: Applied – by moving the strategically and creatively led brand activation agency to Chicago.

The newly-designed 31,348 square-foot space is now the center of worldwide operations that include more than 800 people in 10 countries serving a roster of brands, such as McDonald's, Coca-Cola, L'Oréal and Nissan.

"The Marketing Store's new global hub in the heart of the city's cultural, art, and business scene will certainly inspire current and future talent within our agency," said Simon Marshall, executive vice president and managing director for North America. The agency has taken on corporate memberships at the Art Institute of Chicago and Museum of Contemporary Art where any employee of the agency can visit these world-class institutions at any time. "That inspiration is a key ingredient of our culture and the way we work to develop compelling brand activation programs."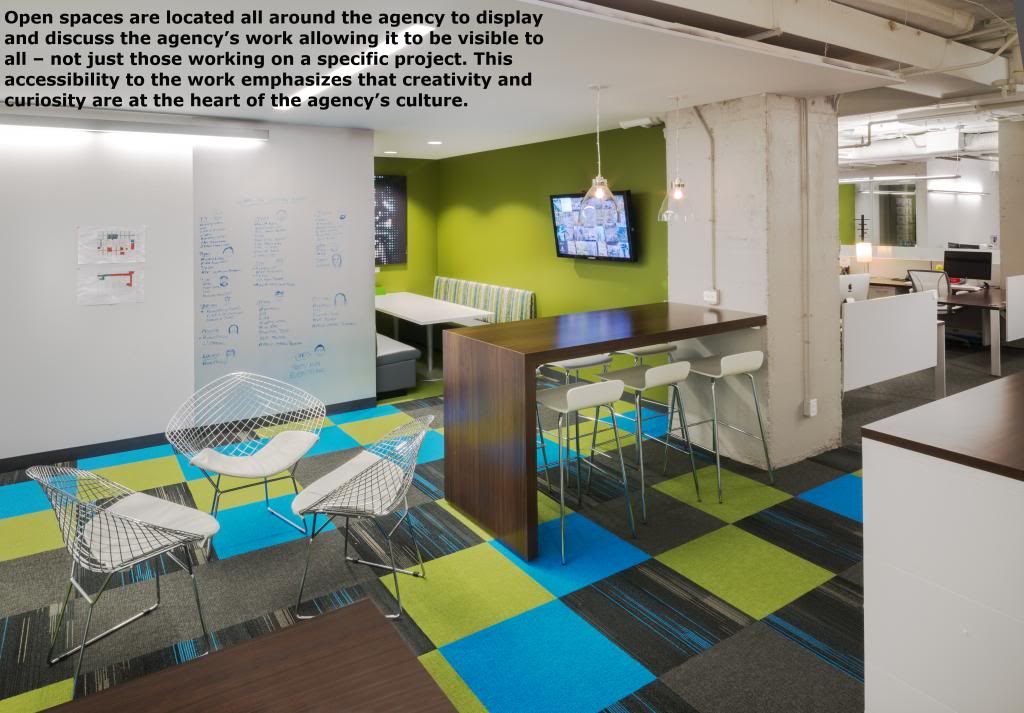 Unconstrained by walls, corridors, and a geometric layout, the new space encourages openness, collaboration, and a sense of fun.

"We want people to walk into our agency and feel movement, energy and excitement," Marshall continued.

Importantly, the agency has invested in a new Innovations Lab where curious minds produce, probe and pick apart (sometimes literally) new technologies that have the power to drive cutting edge activations for clients.

The new office also features an on-site focus group facility for market testing and consumer research. The agency conducts over 75 unique groups each year, allowing for an immediate, up-close and personal view into how consumers shop and experience a product, as well as what they say and what emotions lie underneath what they don't say.

Intellectual property from this research will be shared quarterly with the launch of the "Inspiration: Applied – Workshop Series" focusing on the agency's core areas of expertise – shopper/retail promotions, digital, CRM and loyalty programs.

The first event, to be held in April, will focus on "Family Marketing: Kids Influence on Shopping."

Additional investments in research by The Marketing Store include a on "The New Definition of Childhood" and "Kids and Nutrition" as well as the "The Emotions of Shopping" and the "Intersection of Shopping and Loyalty."

"With an inspiring space in the heart of downtown Chicago as well as key investments in research and thought leadership, we have strategically positioned our agency for continued success in this highly competitive market," concluded Marshall.

As one of the largest brand activation agencies in the world, The Marketing Store Worldwide delivers tangible interactions that engage people, influence purchase and build brands. The firm places the brand at the heart of everything, because every promotion, shopper campaign, digital experience and loyalty program should bring the brand to life with consumers.

In addition, as an activation agency, The Marketing Store Worldwide brings the brand to life in a meaningful and tangible interaction, often directly related to a transaction.

The Marketing Store Worldwide's areas of expertise include: retail promotions, digital, CRM and loyalty programs. The agency specializes in creating and sustaining high-value customer relationships for clients such as Coca-Cola, McDonald's, L'Oréal, and Nissan.

The Marketing Store Worldwide, now headquartered in downtown Chicago, has offices in 10 countries. You can follow The Marketing Store .

Readers interested in speaking with The Marketing Store should contact Account Director Jann Driscoll at (312) 244-3782 or jann.driscoll@tmsw.com